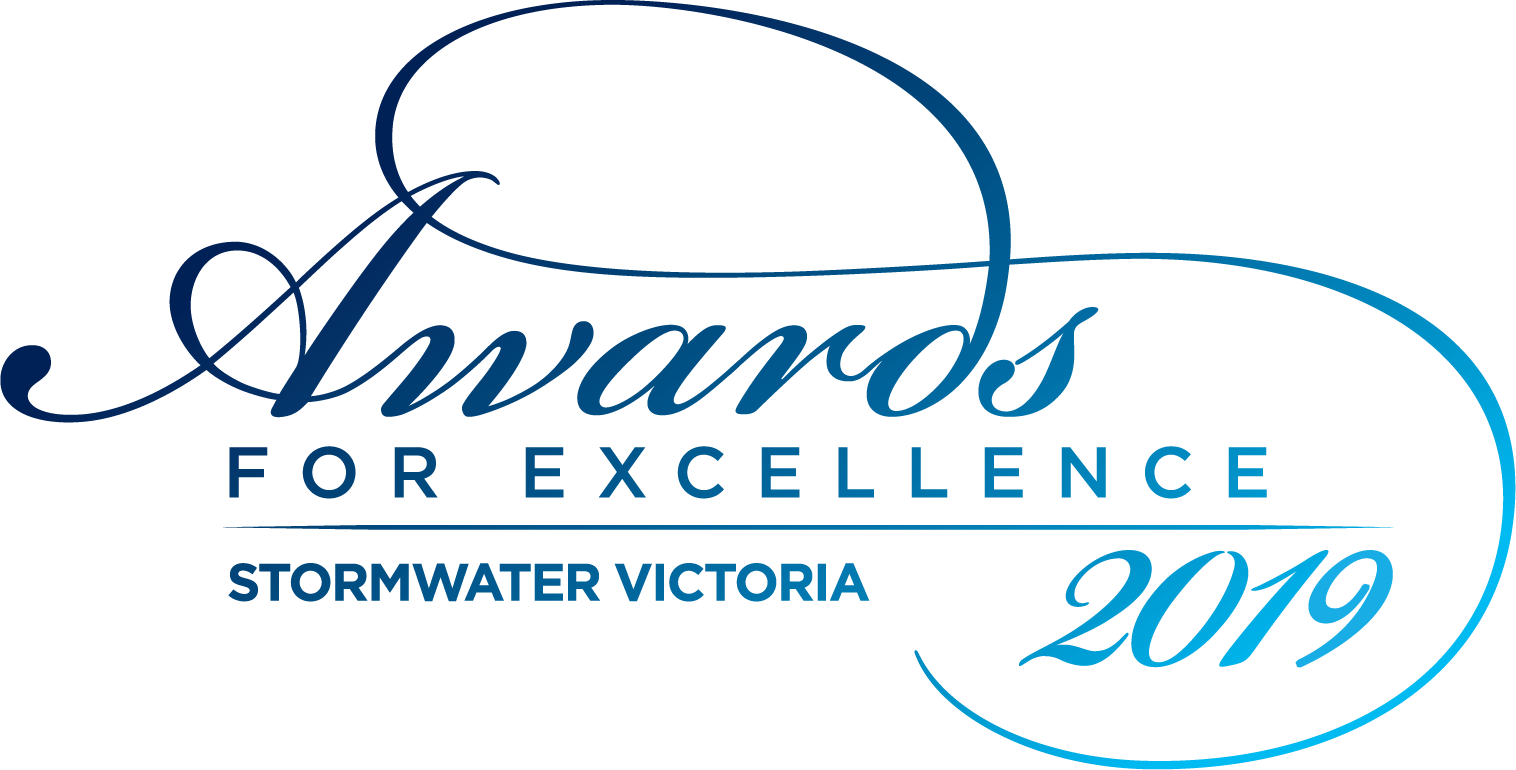 Stormwater Victoria is conducting the 2019 Awards for Excellence to encourage and celebrate excellence in the innovation, development, completion and management of stormwater projects and the people involved.
The Stormwater Victoria Awards for Excellence will be presented at an awards function.
Entries are now invited for the below categories:
Excellence in Strategic or Master Planning.
Excellence in Infrastructure.
Excellence in Asset Management.
Excellence in Research and Innovation
Excellence in Policy or Education.
Excellence in Integrated Stormwater Design.
Awards Entry
Download the Awards Entry Kit below for the submission criteria required for each award category.

Awards for Excellence Entry Kit
Award Entries must be submitted via the online Award Submission Portal. To assist entrants in putting together their submissions the portal allows you to save your entry as a draft to complete by the deadline. You can also download a word version of the Entry form through the submission portal. Please ensure you have downloaded the above entry kit and have met all award entry criteria prior to starting your submission.
Award Submissions will close Friday, 27th September 2019
Why you should Enter?
There are many benefits of winning a Stormwater Victoria Award for Excellence, including:
Recognition of the Project's excellence
Showcasing and promoting the project, people and organisations involved
Demonstrating to all stakeholders that your organisation is a leader in its field
Recognising the personal achievements of your staff involved in the project
Ongoing promotion including media coverage
Having the Award proudly on display within your organisation
Providing an example of excellence that can be advocated and promoted elsewhere
Entry to the National Stormwater Awards for Excellence for 2019 – 2020.
More Information
For more information or any questions please contact Jessica Newmarch at GEMS Event Management Australia on + 61 2 9744 5252 or email This email address is being protected from spambots. You need JavaScript enabled to view it.