Below is a list of upcoming events:
---
Water Smart Street Trees Seminar
Water Smart Street Trees Seminar
Date: 26th Sep, 2019 - 26th Sep, 2019
Time: 7:30 am - 10:30 am
Venue: City of Melbourne Bowls Club
Address: Flagstaff Gardens, Dudley St, West Melbourne VIC 3003
Organiser: Stormwater Victoria
Phone: 02 9744 5252
Email: This email address is being protected from spambots. You need JavaScript enabled to view it.
Ticket URL: More Info
Description:
Join Stormwater Victoria on Thursday the 26th of September for an informative breakfast seminar!
Thanks to our sponsors Citygreen, we have combined the expertise of four speakers from differing perspectives that will provide you with all you need to know about placing water smart trees in our urban landscape. With stormwater running straight past our urban street trees, it seems an obvious decision to divert at least some of that water into the trees. But how much water, what soils do they need, how well do they need to be drained, what structure do we need to support them and how can all this happen so its maintainable and safe?
To give you these answers we are bringing in the research perspective, the landscape aspects, engineering perspective and a supplier who installs them so you'll understand and the full gamut of design choices that will impact the viability of the trees being installed. With the City of Melton requiring passive tree watering systems on all new developments and inner city councils still dabbling with the highly urban street tree, this seminar is well placed to inform and guide its participants on the next wave of street trees.
Speakers include: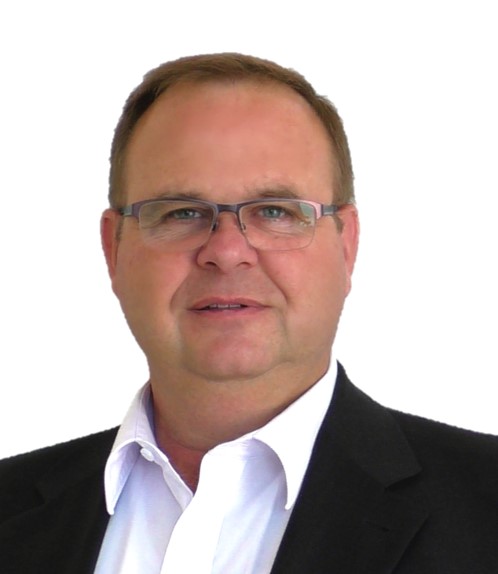 Ben Gooden, Citygreen
Ben Gooden is the CEO of Citygreen – innovating with sustainable urban landscape solutions, including tree vault systems, water harvesting and aeration systems, for enabling faster canopy growth. Citygreen's innovative systems have been used on hundreds of successful projects across Australia, New Zealand, Canada, USA, Europe, UK, UAE and Asia.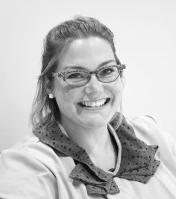 Kate Heron, Urban Initiatives
Kate has worked as a landscape architect in private practice for seventeen years. As a registered landscape architect, qualified horticulturist, and certified permaculture designer she offers scientific and practical perspectives of trees and their important role.
Since joining Urban Initiatives over a decade ago, Kate has been involved in the design and management of many large-scale landscape design projects including significant public and institutional projects in Melbourne and regional Victoria. Recently Kate is predominantly working in the health sector designing landscape experiences within hospital settings.
In 2015 Kate also coordinated a multi-disciplinary team to prepare a major report for the Office of Living Victoria, now DELWP, "Liveability and the vegetated urban landscape". This report investigated opportunities for water-related interventions to improve liveability in the north and western growth regions of Metropolitan Melbourne.
Prior to Urban Initiatives Kate worked on many residential developments in growth areas and as a landscape manager for a large-scale residential project in Craigieburn. This experience was invaluable in understanding the range of conflicting issues and the challenges of establishing high quality landscapes in urban environment.
Kate brings a lifetime of passionately advocating for trees and landscape further consolidated during seventeen years of professional experience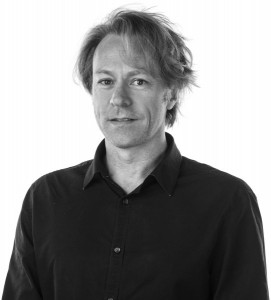 Gary Walsh, E2 Design Lab
Gary is a director at E2Designlab. As a graduate civil engineer in the late eighties he worked with those pioneering a blend of environmental and stormwater management. After a career accumulating the necessary broad and relevant experience, he now practices mostly in water sensitive urban design and integrated water management.
His path in public and private practice has included strategy, policy, guidelines; infrastructure planning, public liaison, technical analysis, design, construction and maintenance. His built projects include green-blue infrastructure in dozens of residential developments and municipal streetscapes and a series of successful larger-scale urban stormwater harvesting schemes. He's contributed to landmark initiatives that provided the basis for the WSUD Clause 56.07, Melbourne Water's stormwater quality offset mechanism, work with DELWP on stormwater quality requirements for industrial development and several IWM strategies with state-wide influence. More recently with team at E2D, he's worked to bring together principles and experience sourced from research and multidisciplinary practice to deliver precedents in passively irrigated street trees.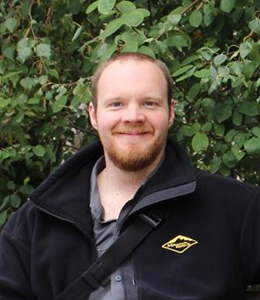 Dr Chris Szota, The University of Melbourne
Dr Chris Szota is a research fellow in the Waterway Ecosystem Research Group at The University of Melbourne. He works on improving the performance of stormwater control measures including: green roofs, street tree systems, raingardens and constructed wetlands; particularly with regard to the role of plants. His research activities include designing and monitoring systems in the field and the development of models which describe both runoff retention and plant performance to aid design. He has been involved in two large street tree passive irrigation field studies in Melbourne, and will discuss the results, how they have informed current design principles and ideas for future projects.
Sponsored By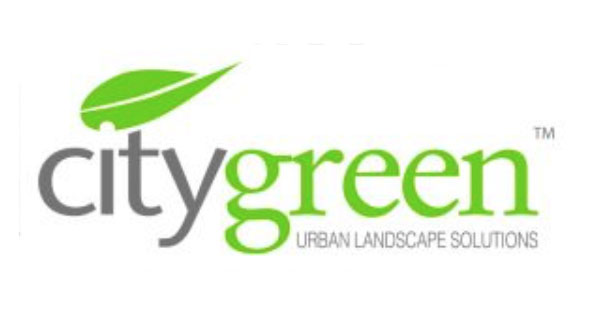 City of Melbourne Bowls Club, Flagstaff Gardens, Dudley St, West Melbourne VIC 3003
7:30 am
---
October Water Drinks
October Water Drinks
Date: 29th Oct, 2019 - 29th Oct, 2019
Time: 5:30 pm - 8:00 pm
Venue: Intercontinental Hotel, Market Lane Bar
Address: 495 Collins St, Melbourne
Organiser: Clearwater
Phone: 03 9679 7711
Email: This email address is being protected from spambots. You need JavaScript enabled to view it.
Ticket URL: More Info
Description:
October Water Drinks – 'People's choice awards'
Tuesday 29th Oct 2019 5:30PM - 8:00PM
Clearwater and Stormwater Victoria host a popular evening networking drinks event for practitioners involved in stormwater management and Integrated Water Management (IWM). We call it 'Water Drinks' but don't despair- wine and beer are on the menu.
The triannual 'Water Drinks' are an opportunity to meet colleagues in the industry and to share ideas, experience and perspectives on key issues in an informal environment.
This October the theme of the Water Drinks will be judging the 'people's choice' category in the lead up to the Stormwater Victoria Awards of Excellence 2019. Please join us to cast your vote on your favourite short 'pitch' presentation from selected award applicants
Intercontinental Hotel, Market Lane Bar, 495 Collins St, Melbourne
5:30 pm
---
2019 Stormwater Victoria Awards for Excellence
2019 Stormwater Victoria Awards for Excellence
Date: 5th Dec, 2019 - 5th Dec, 2019
Time: 12:15 pm - 2:30 pm
Venue: To Be Advised
Address: Melbourne CBD
Organiser: Stormwater Victoria
Phone: 02 9744 5252
Email: This email address is being protected from spambots. You need JavaScript enabled to view it.
Ticket URL: More Info
Description:
Submissions Now Open
Stormwater Victoria is conducting the 2019 Awards for Excellence to encourage and celebrate excellence in the innovation, development, completion and management of stormwater projects and the people involved.
The Stormwater Victoria Awards for Excellence will be presented at an awards function Gala Dinner to be held on Thursday, 28th November, 2019.
Entries are now invited for the below categories:
Excellence in Strategic or Master Planning.
Excellence in Infrastructure.
Excellence in Asset Management.
Excellence in Research and Innovation
Excellence in Policy or Education.
Excellence in Integrated Stormwater Design.
Awards Entry
Download the Awards Entry Kit below for the submission criteria required for each award category.

Awards for Excellence Entry Kit
Award Entries must be submitted via the online Award Submission Portal. To assist entrants in putting together their submissions the portal allows you to save your entry as a draft to complete by the deadline. You can also download a word version of the Entry form through the submission portal. Please ensure you have downloaded the above entry kit and have met all award entry criteria prior to starting your submission.
Award Submissions will close Friday, 27th September 2019
Why you should Enter?
There are many benefits of winning a Stormwater Victoria Award for Excellence, including:
Recognition of the Project's excellence
Showcasing and promoting the project, people and organisations involved
Demonstrating to all stakeholders that your organisation is a leader in its field
Recognising the personal achievements of your staff involved in the project
Ongoing promotion including media coverage
Having the Award proudly on display within your organisation
Providing an example of excellence that can be advocated and promoted elsewhere
Entry to the National Stormwater Awards for Excellence for 2019 – 2020.
More Information
For more information or any questions please contact Jessica Newmarch at GEMS Event Management Australia on + 61 2 9744 5252 or email This email address is being protected from spambots. You need JavaScript enabled to view it.
To Be Advised, Melbourne CBD
12:15 pm
---